Get a powerful clean with a touch-free car wash.
Cleaning your vehicle on a regular basis is part of the maintenance that every car needs. Dirt and dust are highly abrasive, wearing down the protective coating on your paint and leading to problems with rust. Here at Finishline Car Wash, we want to offer you everything that you need to get a quality clean for your vehicle when you need it most, including a touch-free car wash option. Because we are open 24 hours a day, our friends and neighbors in the Mooresville, North Carolina area are always able to enjoy a clean vehicle when they need it most.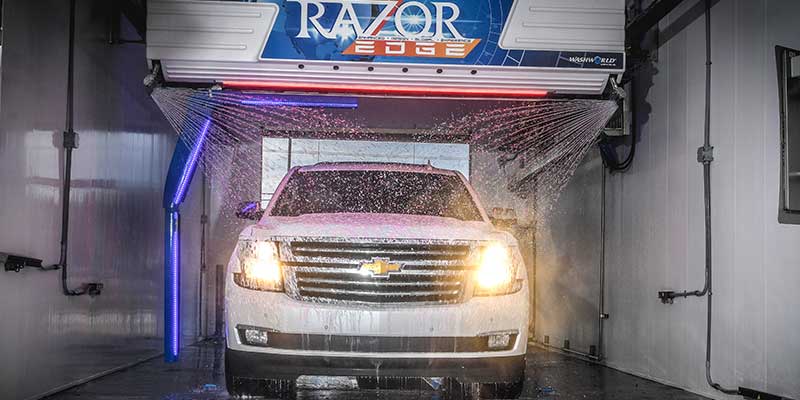 Our touch-free car wash offers a wonderful cleaning option for those who are looking for a top-tier clean. A touch-free car wash is just like the name implies – nothing touches your vehicle except for pressurized water, cleaners and driers. With a touch-free car wash, there are no concerns about what dirt was left behind on the sponges or if the brushes will scratch your vehicle. Instead, the powerful pressure of the water is used to give you a great clean while quality soaps dissolve dirt and make it easy to rinse away.
Our car wash was recently renovated and updated, ensuring that all our nozzles, sprayers and pressure washers are working optimally for the best results. We know that you will love the thorough clean that our touch-free car wash offers, and we have some great packages available that can help you enjoy the clean as often as you'd like while saving money. For more information, please give us a call today.