We know you are going to love your car cleaning experience at our car wash.
Car cleaning is something we typically don't have the time to do as often as we know our car could really use it. If there was a way you could get your car cleaned easily and affordably, would you do it more often? If you said yes, swing by Finishline Car Wash. We are confident that you'll love the quality of our car wash and find your car cleaning experience to be an enjoyable task.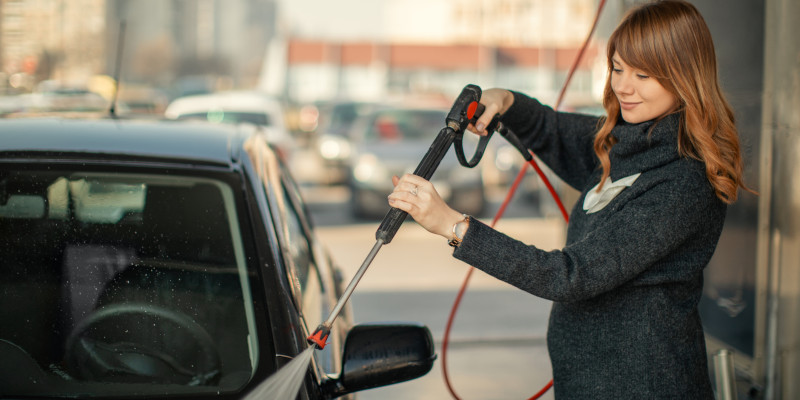 Our high-quality car wash bays give you access to automated cleaning with a soft cloth and touch-free option, or coin-operated car cleaning. The pricing on the automated options is the same regardless of which you choose, so you can go with what you like the best.
To keep car cleaning affordable, we offer four different options for automated services: express, deluxe, supreme, and ultimate wash. You can easily choose which one fits your needs and the dirt level on your car. We also recommend joining our VIP club to get access to car cleaning bundle packages, specials, and more.
Our car wash is designed to do more than help you with exterior car cleaning in Mooresville, North Carolina. We also have supplies in the vending area (and snacks too!) and vacuums so you can take care of the interior. If you want to keep your vehicle as clean as possible, you will love our car cleaning facility!
We recognize that your available time for car cleaning can fluctuate from day to day, so we made our car wash accessible 24 hours a day for your convenience. Reach out to us today if you have any questions about our facility.
FAQs About Car Cleaning
We at Finishline Car Wash have extensive experience in the car cleaning industry, and we want to help you take the best care of your vehicle. Below, we have put together some of our most frequently asked questions on the subject to help you find out how to keep your vehicle in great shape.
Why is car cleaning important?
It's important to keep your car clean for several reasons. First, it's more comfortable to sit in a clean car than one covered in crumbs and dirt, so cleaning your car's interior will improve your overall driving experience. Second, keeping both the interior and exterior clean will make those parts of the car last longer. Removing dirt particles from your upholstery prevents the fibers from wearing out, and removing dirt, algae, and other contaminants from the exterior keeps your car's paint—and the body underneath it—in great shape.
How often should I clean my car?
In our experience, most people don't clean their cars as frequently as they should. Our experts recommend using our car cleaning facilities once every two weeks in order to keep your vehicle in the best possible condition.
Can I clean my car at home?
While it is technically possible to clean your car at home using your garden hose for the outside and your vacuum for the inside, you will get better results by going to a dedicated car cleaning facility like ours. We offer automated cleaning services, as well as self-service bays equipped with everything you need to clean the interior.