Spare your home vac and use our self-serve car vacuuming bay instead.
It can be challenging sometimes to have a free moment to get your car cleaned during normal business hours. If you have a hectic schedule, you might only have a chance before or after the long hours you put in at the office. The good news is that you do not have to continue driving around the Mooresville, North Carolina area with a car that is dirty on the inside and outside. You can swing into Finishline Car Wash where we are open 24 hours a day with self-serve car vacuuming and washing equipment.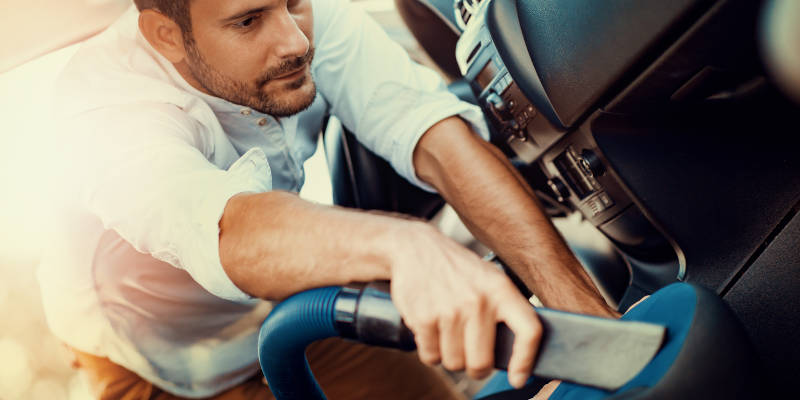 There is no reason to plug up your home vacuum or take hours cleaning out your car because the strength of the home vacuum doesn't handle the job quickly. Our powerful vacuums will make quick work of it and can handle all the leaves, dust, dirt, and other debris you need to remove from the seats and floor. The improvements that we have made recently ensure you get a next-level clean from our touch-free or soft-touch car wash and our self-serve car vacuuming bay.
You'll love the atmosphere at our establishment. We have thought of everything, including providing on-site vending machines for supplies and snacks. If you fall in love with us – and we know you will! – consider our VIP club, so you will have access to bundle packages, specials, and more.
Self-serve car vacuuming and washing is the best way to get your vehicle cleaned quickly and thoroughly and at whatever time of day or night fits your schedule. Stop by today and see for yourself the benefits of our improved car wash facility.