Keep your vehicle's interior looking its best with our car vacuuming 24-hour availability.
Keeping the interior of your vehicle a clean and healthy environment is important for several reasons. For example, regular car vacuuming is essential to keep the carpet and upholstery from being damaged due to friction from dirt. However, it can prove challenging to take care of it at your Mooresville, North Carolina home. You might not have a portable vacuum or the long extension cord you might need.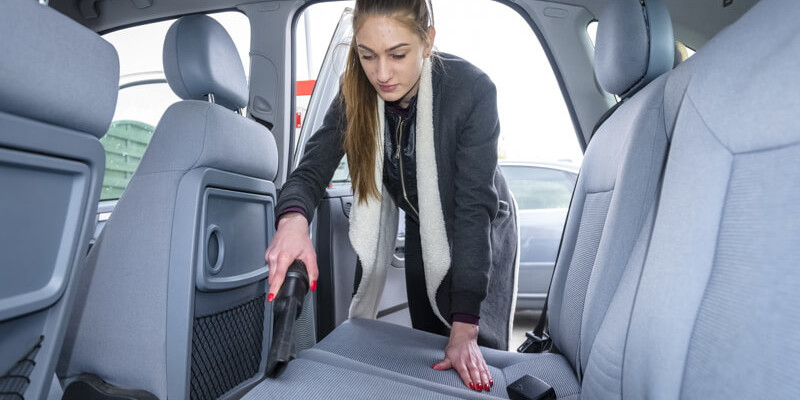 The good news is that we have quality vacuums here at Finishline Car Wash, and with our 24-hour availability, you can take care of cleaning the interior and exterior of your car at whatever time fits into your schedule. This can prove especially helpful if a mishap has left crumbs of some sort on your upholstery and you don't want it to get ground in.
Regular car vacuuming is also important for improving the air quality in your vehicle. It is easy to track in allergens that can have you sneezing! If you have a pet that rides in your vehicle, you'll want to get it vacuumed out regularly.
If you are interested in a reliable place in the Mooresville area where you can go for car vacuuming to keep your vehicle in top condition, we are confident you'll love our car wash. You can take care of the exterior too with our self-service, touch-free, and soft cloth car wash options. Let us know if you have any questions about our car wash.
FAQs About Car Vacuuming
Your car is a necessary investment to help you get from point A to point B safely and efficiently. In order to keep it in its best shape, you need to keep it clean both inside and out. One of the best ways to do this is with vacuuming, utilizing the professional-grade vacuums we offer at Finishline Car Wash. Throughout our years in the industry, we're often asked questions about car care. Some of the questions we're asked most often are listed below.
Why is it important to vacuum my car often?
Vacuuming your car regularly keeps the inside clean and germ-free, gets rid of dirt, dust, and allergens, and makes the upholstery and rugs last longer.
How often should I vacuum the inside of my car?
Vacuuming the inside of your car at least once a month will keep dirt and other things from piling up. With our vacuums accessible 24/7, it's easy to work the time into your day.
Are there any specific ways to vacuum the carpet and seats in my car?
Take the floor mats out and shake them out first. Then, pick up anything that shouldn't be vacuumed up from the seats and floorboard. Once this is done, start in one area and move slowly through the rest of the car. Be mindful of where you step, especially if your shoes are not clean.
Is there anything I should do to keep myself safe while vacuuming my car?
Open the doors to get good airflow so you don't breathe in dust and allergens. Also, be mindful of your clothes, hair, and jewelry to ensure it's not accidentally pulled into the vacuum.